Matt Larson was a chef, a nurse and event planner for big pharma. But from an early age he knew how to fix things, and when the pandemic writing was on the wall a year ago, he decided to make a switch.

Life is all about pivots. He launched Finnished MKE, a a home repair and remodeling business out of his home in St. Francis at a time when starting a new company could not be more risky. Except, in this field, his timing was perfect.

"I've always dabbled," says Larson, 48, who lives in St. Francis with his fiancée and business partner, Wren Solares, but learned his way around around a job site from his mother and uncle growing up in Madison. "In the event industry, we noticed our jobs were drying up rapidly."

It was time to dive in and make his passion a full-time job. And now Larson is busier and busier every day, to the point in which he's already hiring assistants just one year in. (The extra "N" in the business name is an homage to his Finnish heritage, as well as his clean, simple design aesthetic.)

"The trades seem to be going pretty well … as long as you answer your phone and show up," he says with a smile, because even as homeowners have reallocated their funds from vacations toward home improvements, a major sticking point in the industry remains: too many contractors are still too unreliable.

"It says right in my tagline – honest, professional and reliable – and I live that mantra," says Larson. "And if something's amiss as we're going along, I approach it right away. I answer phone calls, I return phone calls, and I reply to text messages. I show up, I come on time. If I'm running late, I let you know. If I have to reschedule for whatever reason – because in this industry, things happen that aren't always within your control – I let everyone know. Communication is a big key."

These strange times have also allowed Larson to focus his business a little more from simply fixing problems to serving as a creative advisor in the process. Raw materials cost three times more than they did a year ago, he says, so Larson looks for ways to stretch his clients' budgets. That means he works with local partners whenever possible. He avoids the big box stores if he can.
"My suppliers are right here in Milwaukee, they live and breathe with how the community lives and breathes. You can't always expect Home Depot and Menards and Lowe's to have all your answers because they don't. So you have to have the alternatives, and if you don't support the smaller businesses, those things that you need are no longer available."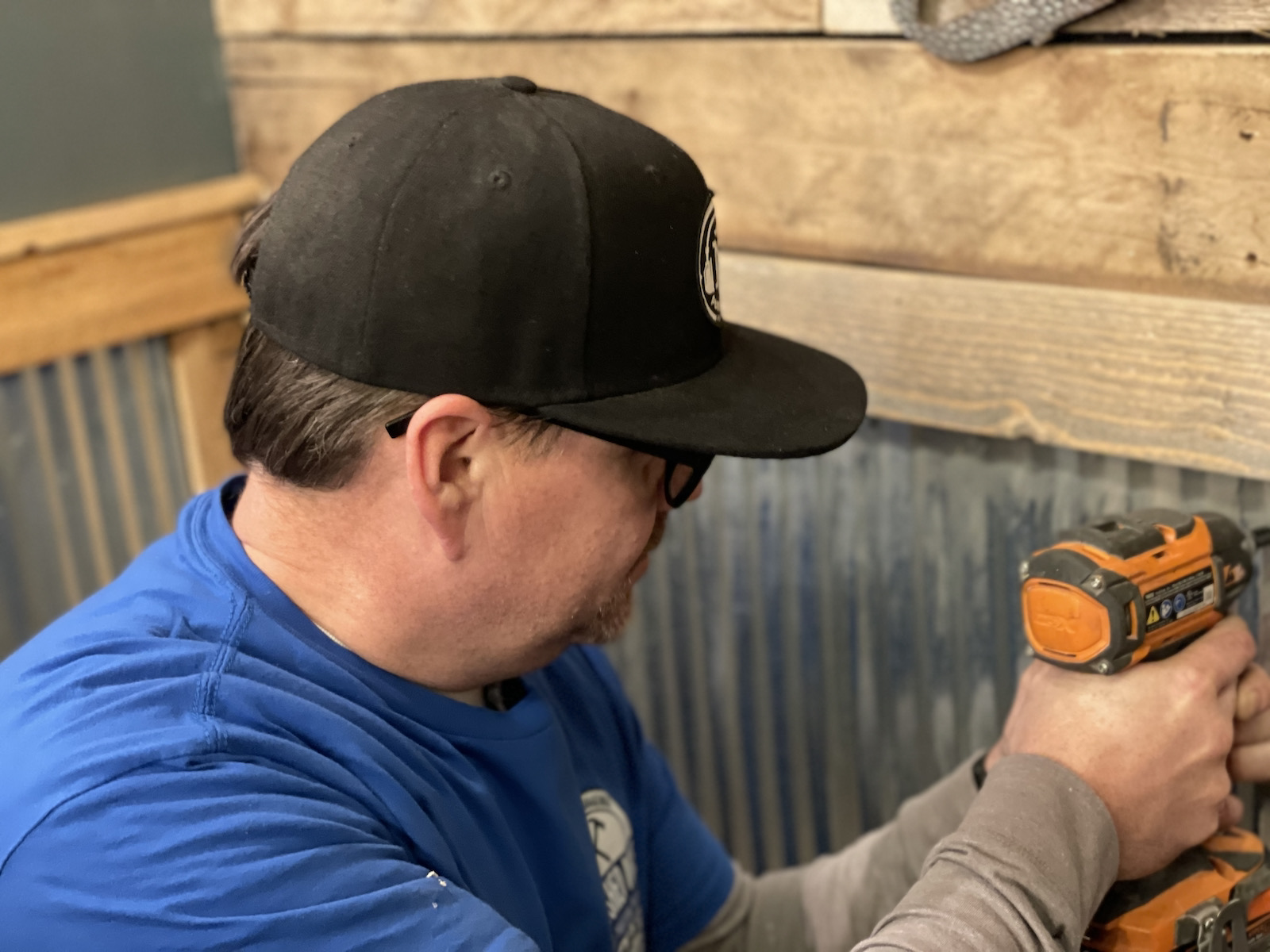 Luke Lynch from Hallman Lindsay Paint, a Wisconsin-owned paint company, says the "buy local" loyalty goes both ways. "I have referred him to potential customers and he has recommended Hallman Lindsay Paint on all his paint jobs," he says. "I've had him at my house for jobs. He's easy to work with."

And tighter budgets mean Finnished MKE can focus on upcycling, working with unique materials and finding solutions beyond just repair. Customers spend so much time at home now, he says, that staring at the same unimproved projects every day inspires them to get to work. Larson is now doing more bathroom and kitchen remodels than simple handyman work, but he's definitely still a jack of all trades, and his startup costs involved all the costly parts like licensing, insurance, tools and equipment.

"I am the organizer in this partnership," says Solares. "I bring the style. Finishing touches are everything, and I love the final detail in every job. My priority is always the client, providing them with the right solutions for their lifestyle. I push the boundaries of style to bring joy and balance to their home."

But, she says solutions transcend style. "We're changing peoples' lives, not just renovating homes."

Still, Finnished MKE not raising his prices. Larson says he'd rather have a conversation and bid for a project than charge trip fees or hourly rates when some projects are easier than others.

"It's a tough time for everyone, so who am I to sit there and say, 'Hey, I'm going to charge you $150 an hour to show up and $200 an hour to do work?'"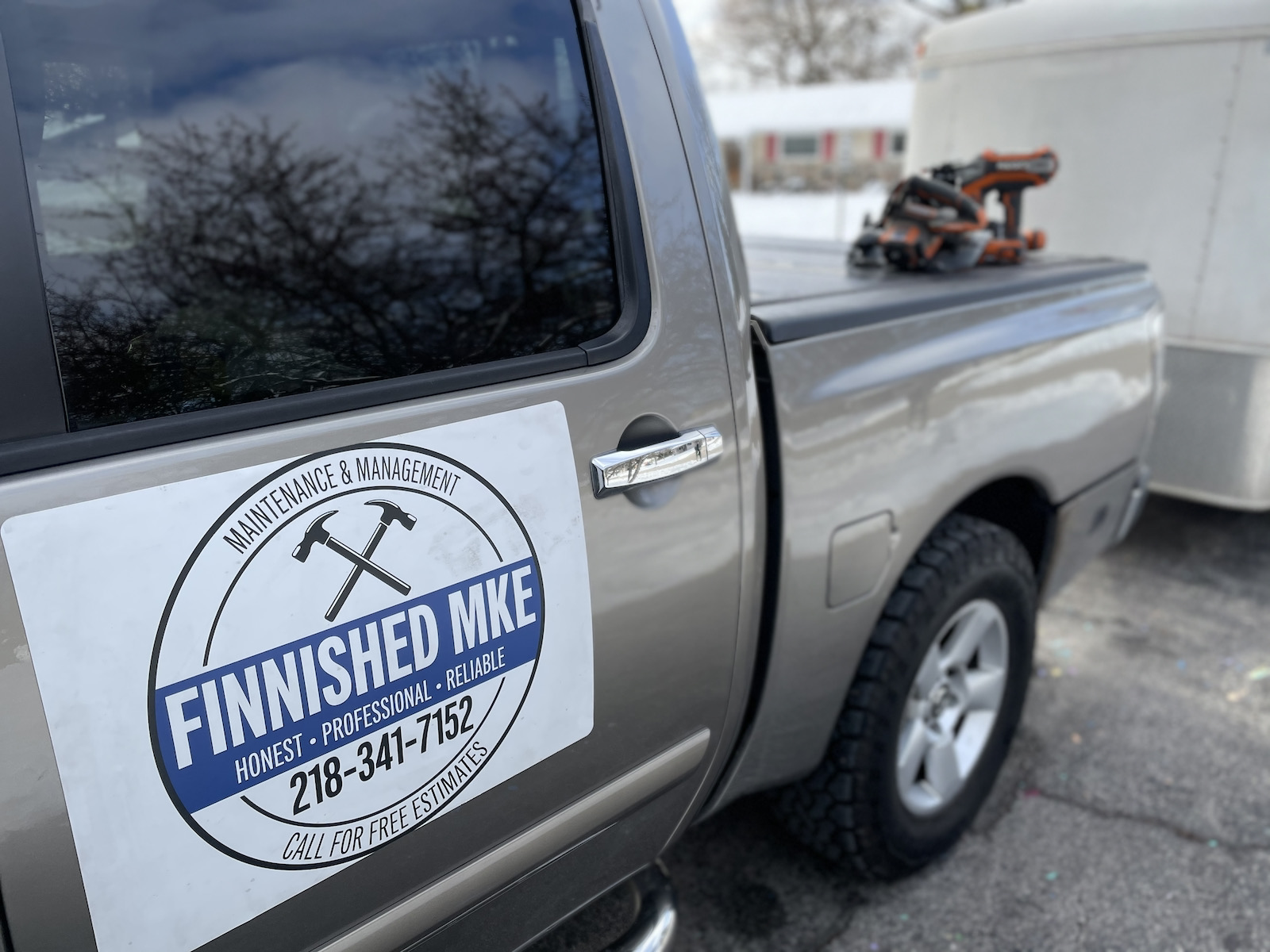 Lauren Schramka is a first-time home buyer in Shorewood, and found the trust part of the equation that Finnished MKE to very important. She used him for a kitchen renovation.

"Since I recently learned how to cut the grass I was in no position to start uncovering the issues that came along with buying a house built in 1901," she says. "To me, trusting your contractors in your home is number one. I work long hours and could not be home to supervise the projects. Matt took care of all of that for me and made sure I was happy with the results. The great communication and trust in Matt is invaluable to me."

A year into his business, Larson admits he's come a long was from culinary school and working in the ER as a nurse. But, he says his time in the service and healthcare industries taught him some valuable lessons about customer service.

"I try and achieve my own expectations when I'm out there, and if I disappoint myself, how could I leave a job satisfied?" he asks. "You can't disappoint your clients … because they won't be your clients anymore."